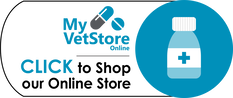 Here at the Grabill Veterinary Clinic
we strive to keep our prices low and our care
extremely high.
In order to expedite your first visit, you may wish to complete our New Client Information Form prior to your arrival.
CLICK HERE FOR OUR NEW CLIENT FORM
!! It is always our pleasure to accept new clients into our practice.
We offer boarding services for your furry friends!

Boarding Prices:


Dogs: $20.00 Per Night

Cats: $16.50 Per Night




***If you plan on boarding your pet, All vaccinations must be current, or given 2 weeks prior to boarding. This is not only for the safety of your pet, but the safety of all other pets here in our facility.

**Dogs must be current on the following vaccinations: Distemper (DHPP+L), Bordetella (Kennel Cough) and Rabies vaccinations.

**Cats must be current on the following vaccinations: Distemper and Rabies.

All animals must be picked up Monday-Friday from 8am-4:30pm and
Saturday from 8am-10:30a, with no Sunday pickup. Any time outside of these will result in an extra night of boarding charged to your account.

---

---

Our Beloved "Bogart"


Deb Heller's 'Bogart'

If in the past you have stopped in the office, outside of office appointments, then we are sure you had the pleasure of meeting Bogart. Bogart was owned by Deb Heller, our office manager. He was one dog everyone here at the office considered 'our own'. We lost our dear friend Bogart on August 8, 2010, to congestive heart failure. We will forever miss him.
"Bogart Heller" 1/8/1998-8/8/2010


---







Our Staff's Pets